For 4 consecutive years, every 16th of September, IROG is consistently donating baby needs to the newly born at San Marcelino Hospital in Zambales in memory of the chairperson's late husband, Joel Castillo.
What does the cool gentle breeze of the Brrr-months bring to mind? Well, aside from the need to bring out one's thick blankets and sporty jackets, what else but thoughts of endless partying among relatives and friends (yes, we are referring to that Filipino penchant for year-long and, more so, year-end festivities) until and beyond the onset of the New Year. More specifically, we refer to the happiest blessing of receiving and giving gifts.
Be it as small as a keychain, or a Bluetooth speaker, or as generous as a karaoke machine (a car will do, too), the joy that gifts bring is both a product of an act of faith and love as well as a childhood-bred instinct that is almost as essential as breathing itself. And so, we need to give and to receive as often as we inhale and exhale in order to remain truly healthy.
No other group understands this principle as intimately as IROG does. IROG (Isabelita Rosueta Organization) once more looks forward to its Annual Gift-giving Activity this year, its members get busy setting the ground for another opportunity to bring joy and cheer to the families who need caring and attention.
In the past, IROG extended help to the mothers and their newborn babies in San Marcelino Hospital. Every 16th of September, infants received a bag of essential baby needs, such as diapers, feeding bottles and some baby dresses, along with baby mattress pads and pillows. The happiness felt by the nursing mothers was shared equally by IROG gift-givers as they saw the smiles and felt the warm gratitude of the recipients. When we selflessly and cheerfully give to a baby who is the best gift from Heaven to the world, for we were all once babies and new life-bearers, we actually give to ourselves. For only then can the Giver of Life find us worthy to have received precious life. For when giving ends, life ends as well.
Aside from giving gifts to mothers and their babies, IROG has also sponsored school gift-giving events at Sto. Tomas Elementary School, Subic, Zambales from the very start of its operations as a socially-oriented foundation. Giving is, in a way, the game and the winners are both the giver and the recipient. Hence, nobody loses in this game!
Spearheading this awaited annual event is the kindhearted and dynamic IROG chairperson, who along with her late husband, Joel, believes in the maxim that "no matter what life brings you, keep on moving forward and stay positive". IROG throbs and thrives because its corporate soul has both seen and experienced life at its best and worst phases and, in the process, nurtured a living common spirit that seeks to face life with resolve and dedication to make every moment count as a blessing to be shared and cherished by all. And that means one's family, friends, neighbors and others in the community. A family can only find meaning and security if it is truly connected to the community it finds itself in.
IROG continues to believe in many more good things to come for many people. Its small part in making people feel the good things in life will also usher in peace and multiply contentment in the blessings we all constantly receive from day-to-day.
Blog posts : "roselyntuazon castillo"
This year Isabelita Rosueta Organization (IROG) takes part in Brigada Eskwela 2018 by providing few pails of paint for Sto. Tomas Elementary School classrooms. Have a colorful and fun school year 2018-2019!
Special thanks to Mr. and Mrs. Ramil and Grace Alipio for the joint assistance.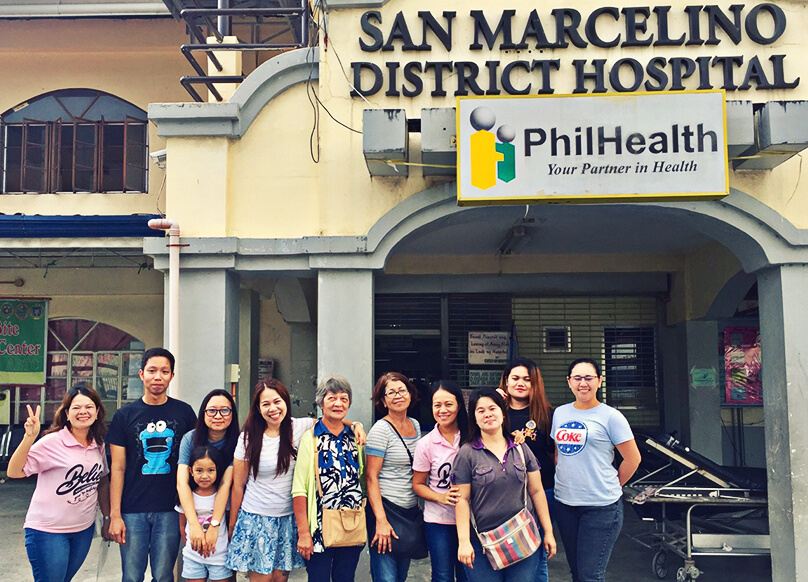 Life is so magical and beautiful indeed we should live it fully.
As a way of sharing and helping others, for the past 3 consecutive years Isabelita Rosueta Organization (IROG) make it to a point of extending help to the newborn babies in San Marcelino Hospital. The smile from those loving par…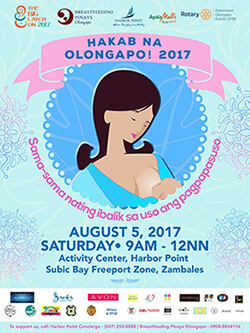 As part of the celebration for the World Breastfeeding Awareness Week and National Breastfeeding Awareness Month every August, Isabelita Rosueta (IROG) Foundation participated in the HAKAB NA OLONGAPO 2017 with the theme "Sama-sama nating ibalik sa uso ang pagpapasuso" at Harbor Point Ayal…
Small Boys become Big Men
"Operation Tuli"
In cooperation with
Alpha Phi Omega – Lambda Eta Chapter, Isabelita Rosueta Organization and Olongapo City Health Department
In Memory of Bro. Joel Castillo
April 21, 2017 | 8AM, Sta. Rita Health Center, Olongapo City
"Children are the world's most valuable resource and its best hope for the future." – John F. Kennedy
It's known to many that this quote inspired a lot of people and organizations around the world. It's like a message that highlights the great importance of children as they are the mo…


"Children are the world's most valuable resource and its best hope for the future." – John F. Kennedy

It's known to many that this quote inspired a lot of people and organizations around the world. It's like a message that highlights the great importance of children as they are the mo…
Fulfillment is through the smile that you receive from those young brave hearts.
Emotional roller coaster… I could relate my experience of gift-giving at the Missionaries of Charity in Old Cabalan to the movie Inside Out (it's okay if you're not familiar with the movie). It was an evocative experience for me, to be exact; and I had ambivalent feelings about it. I felt five emo…
"Sadness…
Joy…
Anticipation…
… All these mixed feelings I'm having while writing this piece; they're all imponderable."
I firmly believe that death is not the opposite of life but a part of it.
It has been a year since Sir Joel, or Boss Owe, became one of God's angels.…
Lupang Pangako. It's the area at the top of a mountain in Brgy. Amungan, Iba, Zambales where the Aetas affected by the Mt. Pinatubo eruption in 1991 were relocated. It was almost a two-hour journey from Subic where the office and most of IROG Foundation's volunteers are based. To say that the ro…
It was barely past eight when our bus finally reached the last leg of the trip -- the tricky path up the mountain. But instead of a typical camping trip, we had planned on something more meaningful that Friday morning.
Our mission: To give some school supplies to elementary school pupils, and…
"Walk for a mile and build a bridge to lend a hand to others."

Spread your love and blessings this Christmas.
Sing from the heart and lend a helping hand to others.
Come and join Isabelita Rosueta Organization in our Christmas Gift Giving!
IROG's Community Development Program aims to address developmental needs of a certain sector and to empower them to participate in productive, self-reliant, and community-based activities. The program seeks to help communities to define, conceptualize, and implement Educational Projects, Livelih…
Summer Camp 2014 begins!
IROG Foundation opens its door for the the Summer Camp 2014 registration. The day was filled with happy faces of the kids ready and willing to participate for the said activity.
More exciting and enjoyable days awaits.
IROG Foundation Summer Camp 2014 invites all Kids and Teens to join on a month of boosting your child's best skills in Arts, English communication and reading comprehension, Mathematics, Science, Computer, and Sports which enables them in developing their interest for studies and enjoy a…
IROG (Isabelita Rosueta Organization) is a non-profit organization based in Subic Bay, Philippines that aims to bring hope to the community by fostering goodwill and cooperation through scholarship grants, educational activities, livelihood programs, and community-oriented projects. Visit websit…
Handog Karunungan Project – A scholarship project designed for individuals who wish to pursue their studies but do not have sufficient means. Isabelita Rosueta Organization, Inc. (IROG) a non-profit organization spearheaded by the Director of LogicGateOne Corp. – a local and international…
COMMUNITY DEVELOPMENT PROGRAM
IROG's community development program aims to address developmental needs of a certain sector and to empower them to participate in productive, self-reliant, and community-based activities. The program seeks to help communities to define, conceptualize, and impl…