The best way to reap the benefits of gratitude is to notice new things you're grateful for every day. Opening your eyes to more of the world around you can deeply enhance your gratitude practice.
Blog posts : "General"
"That's the most gratifying thing in the world, helping each other." - Craig Robinson
"If you've never failed, you've never tried anything new." Albert Einstein said that. He was considered a failure from an early age, not speaking until he was nearly four years old, and not speaking fluently until he was 12.
This is why we'll be striking today, along with millions of others across the country and our globe. There is no planet B and we can still fix this.
Little acts of kindness from our Australian- Filipino volunteer couple.
Do you know that babies who get mommies' milk tend to have lower risks for serious respiratory conditions, ear infections and stomach bugs; offers protection for mommies against high blood pressure, type 2 diabetes, as well as heart disease, breast and ovarian cancers?
Plus, you are hel…
"Life moves pretty fast. If you don't stop and look around once in a while, you could miss it." Ferris Bueller
Appreciate the little things that we often take for granted.
Calling all volunteers! Palista na po tayo
Handa na ba kayong mag Hakab Na?! Ang ating ikalimang Hakab Na Olongapo ay malapit na!
Breastfeeding Pinays Olongapo in partnership with SM City Downtown Olongapo will be gathering once again breastfeeding mothers and their families from Olongapo, Zam…
To the lovely couple, thanks for your generous sponsorship! You are an example to us, esteeming others more than yourself, and putting other priorities ahead of your own ❤❤❤
"When I started counting my blessings, my whole life turned around." —Willie Nelson
Are you a grateful person? Thankful for the good things, big and small, in your life?
Some think LOVE is in short supply but that's not true and I'll tell you why:
Share LOVE and you will find this:
The more you LOVE, the more there is.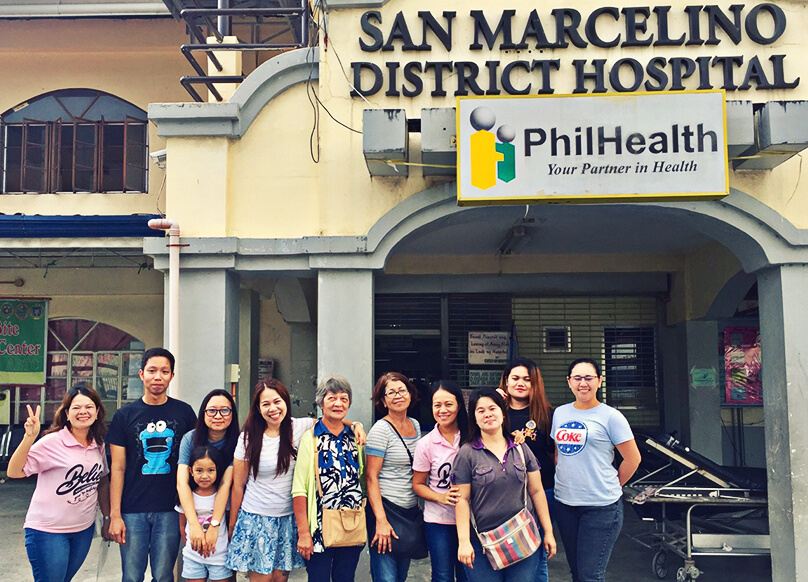 Life is so magical and beautiful indeed we should live it fully.
As a way of sharing and helping others, for the past 3 consecutive years Isabelita Rosueta Organization (IROG) make it to a point of extending help to the newborn babies in San Marcelino Hospital. The smile from those loving par…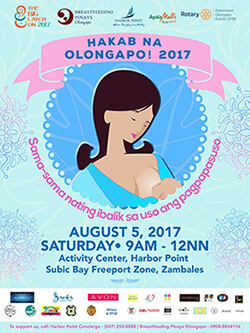 As part of the celebration for the World Breastfeeding Awareness Week and National Breastfeeding Awareness Month every August, Isabelita Rosueta (IROG) Foundation participated in the HAKAB NA OLONGAPO 2017 with the theme "Sama-sama nating ibalik sa uso ang pagpapasuso" at Harbor Point Ayal…
"Walk for a mile and build a bridge to lend a hand to others."
IROG's Community Development Program aims to address developmental needs of a certain sector and to empower them to participate in productive, self-reliant, and community-based activities. The program seeks to help communities to define, conceptualize, and implement Educational Projects, Livelih…
Food is for the body. We eat to refresh and reenergize our body. But rarely do we realize that food ultimately revitalizes our spirit. More often, it seems, we eat with the thought of filling our stomach with food, not realizing that it was the brain and the heart that signaled the stomach to seek f…